Over ons
PWS TU Delft is een team bestaande uit studenten van de TU Delft. Wij bieden scholieren van de bovenbouw van het VWO ondersteuning bij het maken van hun profielwerkstuk (PWS). Deze ondersteuning is er in de vorm van een online forum, de vaste PWS Middag, verschillende vakgebied gerelateerde workshops aan de TU Delft en op aanvraag klassikale algemene workshops op locatie. Scroll naar beneden om te lezen wie wij zijn…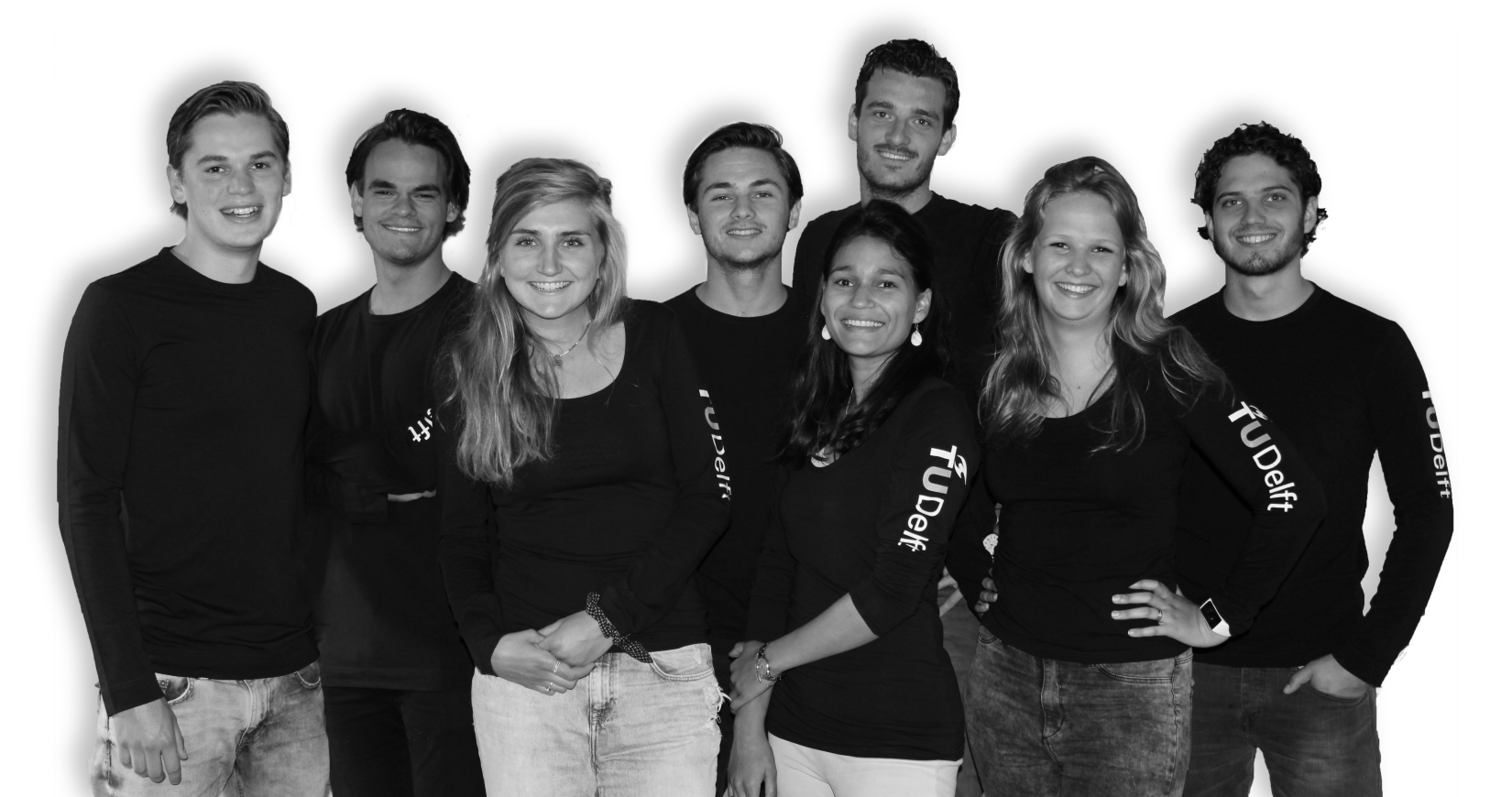 Sanne NielsenTechnische Scheikunde
Ik zal me even voorstellen! Ik ben Sanne en ben geboren op 30 oktober 1995 in Capelle aan den IJssel, naast Rotterdam. Ik studeer MST aan de TU Delft sinds 2013.
Voor mij was keuze van profiel en studie heel makkelijk. Ik stond achten voor de beta vakken en net voldoende voor mijn talen. Ik vond vakken zoals geschiedenis en aardrijkskunde wel leuk, maar ik wilde er later niets mee doen. Ik wist dus al erg snel dat ik de beta kant op wilde. Ik heb het profiel N&T met keuzevak NLT gedaan.
Ik heb gekozen voor de opleiding MST omdat ik scheikunde het leukste en het meest interessante vak vond op de middelbare. Het is makkelijker motivatie te vinden voor studeren als je iets studeert wat je echt leuk vind. Ik zit nu in mijn tweede jaar. Aan het begin van dit jaar heb ik moeten kiezen of ik echt pure Scheikunde wil studeren (in Leiden) of Scheikundige Technologie (in Delft). Ik heb voor het tweede gekozen. Hierbij leer je vooral rekenen met grote processen om zo ideale omstandigheden te vinden. Er komt hier veel natuurkunde en wiskunde te pas.
Ik werk sinds maart 2015 bij PWS TU Delft. Vragen over scheikunde en biologie horen in mijn vakje. Ik vind het erg leuk om scholieren te helpen. Daarnaast geef ik workshops over biodiesel en zonnebrand en kun je bij mij proeven doen met een brandstofcel.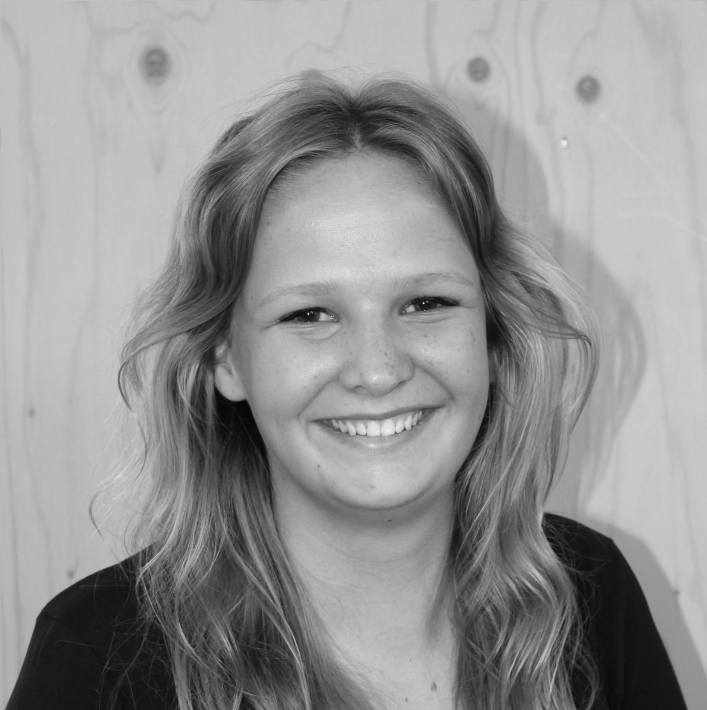 Thom WoudstraTechnische Natuurkunde
Mijn naam is Thom, ik ben 23 jaar oud en ik kom uit Den Haag. In 2013 ben ik begonnen met de studie Technische Natuurkunde, hier in Delft natuurlijk. Op dit moment heb ik mijn bachelor afgerond en ben ik bezig met de master opleiding Applied Physics.
Al geruime tijd ben ik geboeid door de wonderlijke wereld van de natuurkunde en wiskunde. Of het nou gaat over het aller grootste, het heelal met zijn sterren en planeten, of over het aller kleinste, de elementaire deeltjes, of over alles wat tussenin zit, mijn hart gaat er sneller van kloppen. De fundamentele theorieën van de natuurkunde en de wiskunde om deze te ondersteunen, vind ik razend interessant. Natuurkunde is in mijn ogen het meest complete vak wat er is. Het was voor mij daarom ook niet zo lastig om een studiekeuze te maken!
Sinds januari 2016 maak ik deel uit van het PWS TU Delft team Ik zal jullie helpen met alle natuurkundige vragen op het forum. Ook ben ik verantwoordelijk voor de supergeleiding workshop die jullie een paar keer per jaar kunnen bijwonen!
Pauline JanssenCiviele Techniek
Ik ben Pauline, ik ben geboren in Nijmegen, en in 2014 heb ik besloten om naar het mooie Delft te verhuizen. Ondanks dat het een eindje weg is, wilde ik hier graag Civiele Techniek studeren en ik heb er nog nooit spijt van gehad. Op het moment ben ik 22 jaar, en ik ben bijna klaar met mijn bachelor. Daarna wil ik de master 'Waterbouwkunde' gaan doen, ook aan de TU Delft.
Toen ik in Nijmegen op het Canisius College zat, had ik een brede interesses; van natuurkunde tot Latijn en van wiskunde tot kunstgeschiedenis. Om deze reden heb ik in 2016 een Minor Kunstgeschiedenis doen aan de Universiteit van Amsterdam. Natuurlijk was er ook meer dan alleen maar school, ook hockeyde ik vaak en werkte ik bij de Albert Heijn.
Sinds april 2016 zit ik bij het team van PWS TU Delft. Het beantwoorden van vragen over verschillende PWS-onderwerpen vind ik niet alleen leuk, het is ook voor mijzelf erg leerzaam. Door de vragen leer je om door de ogen van een scholier naar je studie te kijken, en dat verbreedt je horizon. Daarnaast verzorg ik de Bruggenworkshop en de Aardbevingenworkshop, die een aantal keer per jaar worden gegeven.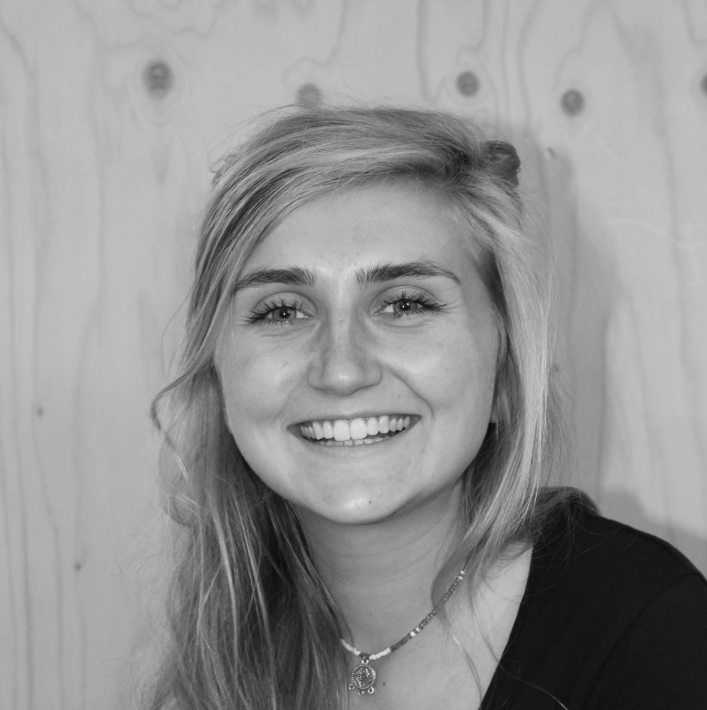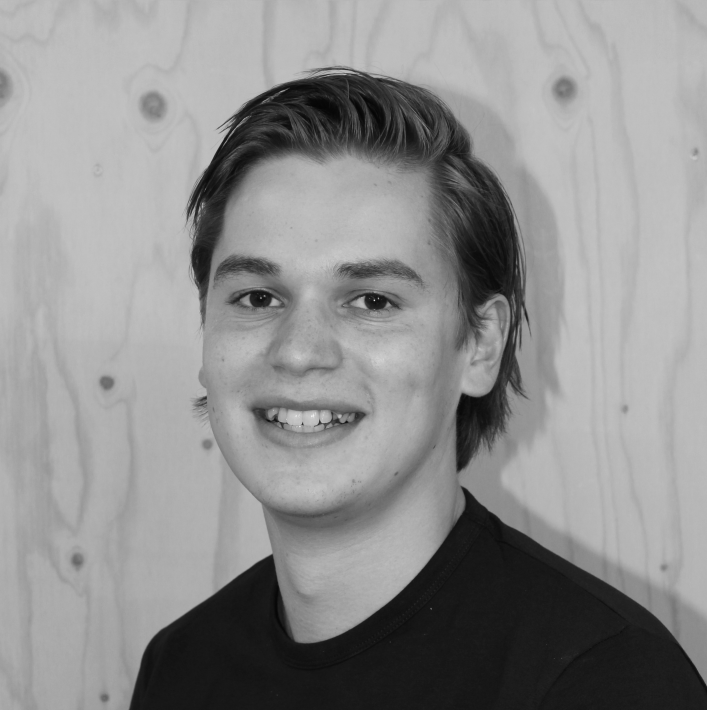 Midas BeckerWerktuigbouwkunde
Hallo! Ik ben Midas, ik ben 23 jaar oud en kom oorspronkelijk uit Zeist. In 2013 nam ik het wijze besluit om naar Delft te verhuizen om de TU te verkennen. Ik heb inmiddels mijn bachelor Werktuigbouwkunde en ben nu bezig met het bouwen van de snelste fiets ter wereld in de DREAMHALL.
Van jongs af aan was ik al geïnteresseerd in allerlei soorten techniek. Van hutten bouwen in het bos tot kleurloze cola maken op school tot een lopend bierkrat bouwen op de TU, ik vond het allemaal prachtig! Het leukste aan Werktuigbouwkunde vind ik dat je de geleerde theorie meteen praktisch kunt toepassen in één van de vele projecten. In mijn derde jaar heb ik mij tijdens mijn minor verdiept in Biomedical Engineering, dit is waar geneeskunde en Werktuigbouwkunde samenkomen. Hier heb ik geleerd hoe je een innovatieve prothese maakt en hoe je een ingewikkelde darmoperatie op afstand uitvoert vrijwel zonder littekens achter te laten.
Tot mijn spijt heb ik zelf ooit een oersaai profielwerkstuk gemaakt. Het is dan ook mijn missie om jullie niet dezelfde fout te laten begaan. Daarom kun je altijd bij mij terecht voor alle werktuigbouwkundige en maritieme vragen, daarnaast geef ik ook nog eens de sleeptankworkshop.
Juul JongbloedLucht- en Ruimtevaarttechniek
Hoi! Ik ben Juul, 22 jaar en kom uit de buurt van Den Haag.
In 2011 slaagde ik voor m'n gym en wilde ik het liefst de exacte vakken combineren met sportiviteit. Wiskundige puzzeltjes oplossen, natuur- en scheikunde heb ik altijd heel erg leuk gevonden, maar ik ben ook iemand die graag iets met zijn handen doet.
Zodoende solliciteerde ik naar een opleidingsplaats aan de Oxford Aviation Academy waar ik na een jaar theorie aan de praktijklessen begon in Amerika. In 2013 behaalde ik mijn commercieel vlieg brevet in Antwerpen. Een van mijn instructeurs op de B737 sim inspireerde mij om meer te leren over de know how van grote verkeersvliegtuigen. Ik kwam al snel uit bij de studie luchtvaart- en ruimtevaart techniek hier in Delft. Ik zit inmiddels in mijn derde jaar en ben nog steeds ontzettend enthousiast over mijn studie.
Komend jaar wil ik met veel plezier helpen jullie vragen op het gebied van luchtvaart- en ruimtevaarttechniek te beantwoorden.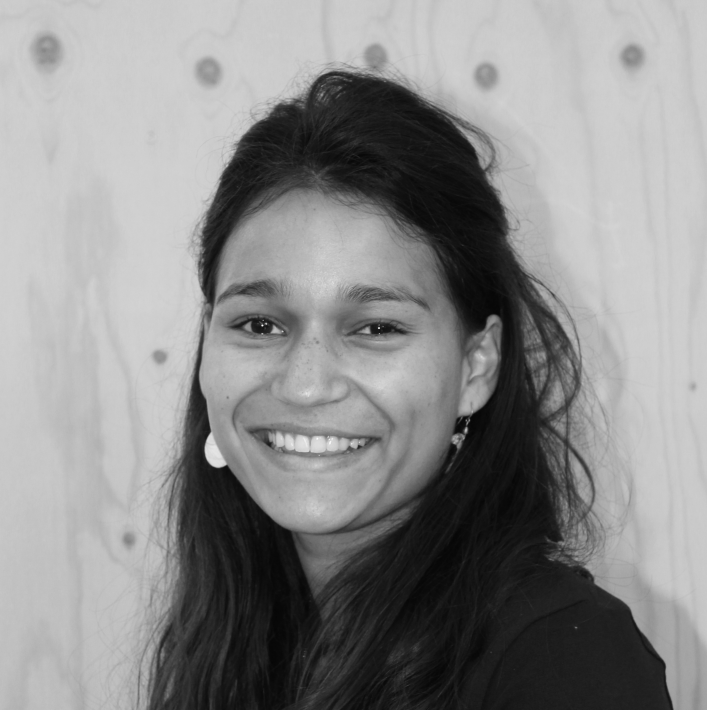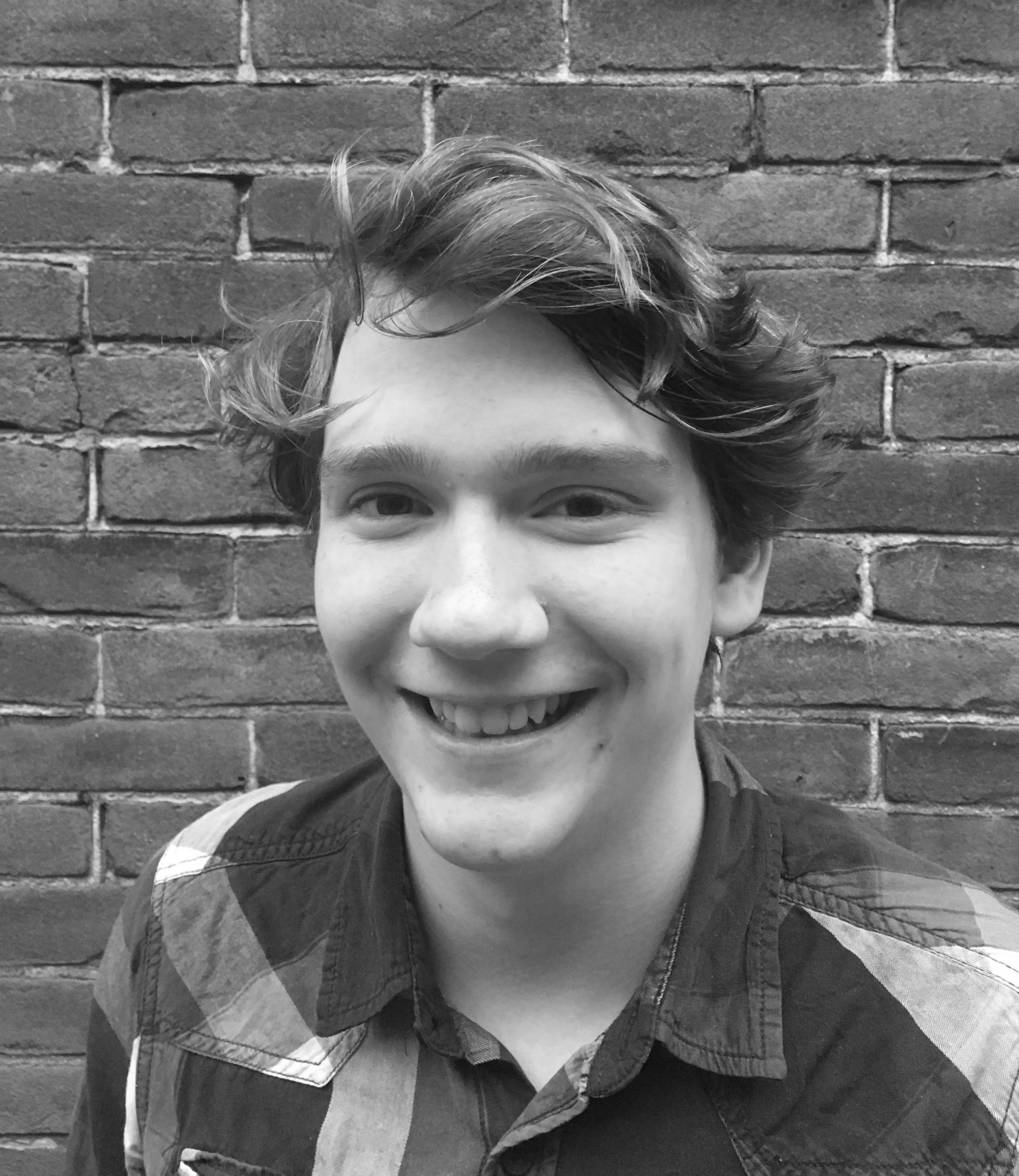 Jip RietveldTechnische Informatica
Hallo! Ik ben Jip, 20 jaar en het nieuwste lid van het PWS TU Delft team. Opgegroeid in Rotterdam ben ik vanaf 2015 Technische Informatica (of Computer Science & Engineering zoals het nu heet) aan het studeren. Nu 3de jaars en ik heb het nog steeds ontzettend naar mijn zin.
Al van jongs af aan ben ik veel bezig geweest met elektronica en computers. Dat deed ik door erop te gamen, of bijvoorbeeld in Excel de abc-formule te maken. Daarnaast heb ik ook met hardware gewerkt toen ik in 2013 mijn eigen computer heb gebouwd. Op de middelbare school kon ik mijn passie niet kwijt. Er was geen informatica vak, dus moest ik mijn enthousiasme kwijt bij de weinige informatica-achtige opdrachten die dan bij natuurkunde langs kwamen.
Dat was ook de reden dat ik in 5 VWO koos om mijn PWS aan het vak informatica te koppelen. Ik heb toen samen met 2 maten een Android applicatie gemaakt voor mijn school, die is daarna overgenomen als officiële school app. Ik gun het iedereen om zo'n mooi PWS neer te zetten en ben daarom erg blij dat ik hier op het forum of op de PWS-middagen jullie daarbij mag helpen.
Informatica wordt een steeds populairder en belangrijker onderwerp in de maatschappij. Maar ook wiskunde en elektrotechniek komen daarbij kijken en moeten niet vergeten worden, dus ook met die vragen zal ik jullie helpen. Daarnaast begeleid ik de robotica workshop (samen met Midas) en de zonnecel workshop waar jullie je een paar keer per jaar voor kunnen inschrijven.