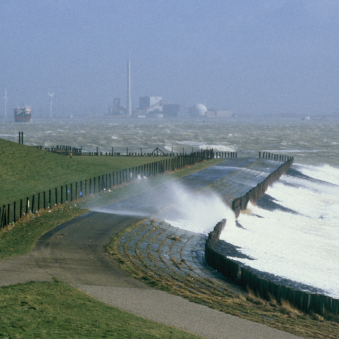 Aanmelden Registreer je voor toegang tot de workshops
Workshop wordt nog gepland
Workshop Golven en Dijken
Geïnteresseerd in deze workshop? Via de button links op deze pagina kun je je aanmelden. Is er nog geen datum gepland, vul dan het interesseformulier in. Wij mailen je dan zodra de datum bekend is of om met jou een datum af te spreken. Nog geen account op het forum? In dat geval verschijnt er een knop om je eerst te registreren.
Inhoud Workshop
Je krijgt een introductie in de theorie van golven en dijken én uitleg over proefjes die thuis of op school goed zijn uit te voeren. De kennis die je in dit mini-college opdoet, vormt een goede basis voor je eigen profielwerkstuk. Tijdens de workshop is er bovendien ruimte om vragen te stellen die specifiek over jouw PWS gaan. En heb je meer interesse in golven dan in dijken, of andersom, laat dit ons dan weten: mogelijk kunnen we dieper op een van beide thema's ingaan!
Voor wie?
Deze workshop is bedoeld voor 5 en 6 VWO'ers die bezig zijn met hun profielwerkstuk of praktische opdracht over watermanagement in het algemeen of specifiek over golven en dijken.
Duur
De workshop neemt een dagdeel in beslag; meestal plannen we een middag van 13h30-16h30.
Inschrijven
Wanneer er een datum gepland is, zal er aan de linkerzijde van deze pagina een button te zien zijn waarmee je je kunt aanmelden voor de workshop. Als er geen datum gepland is, klik dan op de button 'Interessant'. Dan houden we je op de hoogte! Als je vragen hebt over de workshop of over dit onderwerp in het algemeen, verwijzen we je graag naar ons forum!
Meer workshops
Misschien vind je één van de volgende workshops ook interessant?