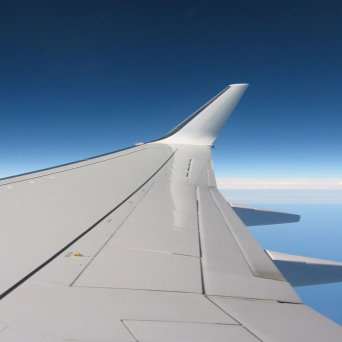 Workshop zit vol. Geef hier boven je interesse aan.
Workshop Vleugelprofielen
Geïnteresseerd in deze workshop? Via de button links op deze pagina kun je je aanmelden. Is er nog geen datum gepland, vul dan het interesseformulier in. Wij mailen je dan zodra de datum bekend is of om met jou een datum af te spreken. Nog geen account op het forum? In dat geval verschijnt er een knop om je eerst te registreren.
Inhoud Workshop
De vleugelprofielenworkshop geeft je inzicht in hoe een windtunnel experiment wordt uitgevoerd door wetenschappers en studenten. Tijdens de workshop worden de aerodynamische eigenschappen van een vliegtuigvleugel onderzocht. Je gaat bovendien zelf metingen verrichten en de behaalde resultaten analyseren.
Ook is het mogelijk om een van te voren zelfgemaakt vleugelprofiel mee te brengen naar de workshop en aan deze metingen te verrichten. Om het op de opstelling te kunnen plaatsen moet het vleugelprofiel wel aan bepaalde eisen voldoen. Check hiervoor de bijlagen onder het kopje 'Meer informatie'.
Voor wie?
Heb jij een profielwerkstuk gekozen dat te maken heeft met aerodynamica? Dan is deze workshop geschikt voor jou. De workshop geeft je een goede uitleg over de aerodynamica van een typisch vleugelprofiel en je gaat zelf metingen verrichten. Ook is er ruimschoots gelegenheid om technische vragen te stellen aan de student Luchtvaart- en Ruimtevaarttechniek die de workshop geeft.
Duur
De workshop duurt 3 tot 4 uur. Afhankelijk van het aantal inschrijvingen, zal er een ochtend- en middagsessie gepland worden. Je voorkeur voor één van de sessies kun je aangeven via het aanmeldformulier.
Meer informatie
Een uitgebreidere beschrijving van de workshop vind je in onderstaand document:
Meer informatie
Mocht je zelf een vleugelprofiel maken, houd je dan aan de eisen gesteld in onderstaand document:
Bouwhandleiding
Aanmelden
Wanneer er een datum gepland is, zal er aan de linkerzijde van deze pagina een button te zien zijn waarmee je je kunt aanmelden voor de workshop. Als er geen datum gepland is, klik dan op de button 'Interessant'. Dan houden we je op de hoogte! Als je vragen hebt over de workshop of over vliegtuigen/vleugelprofielen in het algemeen, verwijzen we je graag naar ons forum!
Impressie
Meer workshops
Misschien vind je één van de volgende workshops ook interessant?