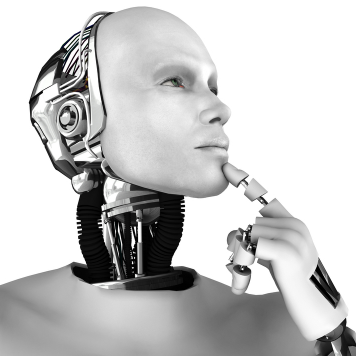 Registreer je voor toegang tot de workshops
Workshop zit helaas al vol
Workshop Robotica
Geïnteresseerd in deze workshop? Via de button links op deze pagina kun je je aanmelden. Is er nog geen datum gepland, vul dan het interesseformulier in. Wij mailen je dan zodra de datum bekend is of om met jou een datum af te spreken.
Nog geen account op het forum? In dat geval verschijnt er een knop om je eerst te registreren.
Inhoud Workshop
De robotica workshop is ontwikkeld om je meer inzicht te geven in de wereld van de elektronica. Tijdens de workshop komt naast het programmeren van de Arduino ook de werktuigbouwkundige kant van robotica uitgebreid aan bod. We maken ook daadwerkelijk een eenvoudige robot, dus je ziet het resultaat dezelfde dag. Aan het einde is er ruimschoots gelegenheid om vragen te stellen aan de studenten Werktuigbouwkunde en Technische Informatica die de workshop geven. Na afloop ga je thuis met meer kennis aan de slag met je eigen onderwerp en blijven we je natuurlijk begeleiden via het forum of je komt af en toe bij ons langs op een PWS-middag.
Tijdens de workshop zullen we ook met Arduinos programmeren. Zie hier de voorbeeldcode die we zullen gebruiken tijdens de workshop.
Voor wie?
Heb jij een profielwerkstuk gekozen dat te maken heeft met robotica en kun je nog wel wat verdieping gebruiken? Dan is deze workshop geschikt voor jou! De workshop geeft je een goede uitleg over de twee hoofdonderdelen van de robotica: bouwen en programmeren. En ook: wat is haalbaar binnen de beschikbare tijd van het PWS?
Duur
De workshop duurt één dagdeel (ongeveer 4 uur). De ene helft gaat vooral om het werktuigbouwkundige aspect, de andere helft om het programmeren.
Inschrijven
Wanneer er een datum gepland is, zal er aan de linkerzijde van deze pagina een button te zien zijn waarmee je je kunt aanmelden voor de workshop. Als er geen datum gepland is, klik dan op de button 'Interessant'. Dan houden we je op de hoogte! Als je vragen hebt over de workshop of over dit onderwerp in het algemeen, verwijzen we je graag naar ons forum!
Meer workshops
Misschien vind je één van de volgende workshops ook interessant?