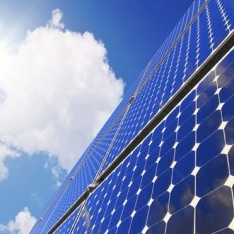 Workshop vindt plaats op 20 en 21 november. De 21ste zit al vol!
Workshop Zonnecellen
Geïnteresseerd in deze workshop? Via de button links op deze pagina kun je je aanmelden. Is er nog geen datum gepland, vul dan het interesseformulier in. Wij mailen je dan zodra de datum bekend is of om met jou een datum af te spreken. Nog geen account op het forum? In dat geval verschijnt er een knop om je eerst te registreren.
Deze workshop wordt ieder jaar rond eind november gegeven.
Inhoud Workshop
Met behulp van het nieuwste materiaal op het gebied van onderzoek naar zonnecellen ga je zelf metingen doen om zo de invloed van de hoek van de zonnecel, ochtend en middag, zomer en winter op het rendement te analyseren. Je wordt hierbij begeleid door experts op dit vakgebied aan wie je mogelijk ook nog je vragen kunt stellen met betrekking tot je eigen profielwerkstuk.
Voor wie?
Ben jij bezig met je profielwerkstuk of opdracht over zonnecellen? Dan is deze workshop echt iets voor jou!
Duur
De workshop neemt een hele dag in beslag. Ga er vanuit dat je van 10h00 tot ongeveer 16h00 bezig zal zijn. Tussendoor is er natuurlijk tijd om te lunchen in de kantine van de faculteit.
Meer informatie
Deze workshop wordt deels in het Engels gegeven (altijd Nederlandse begeleiding aanwezig) en er zijn slechts een beperkt aantal plaatsen beschikbaar. Meld je dus op tijd aan!
Inschrijven
Wanneer er een datum gepland is, zal er aan de linkerzijde van deze pagina een button te zien zijn waarmee je je kunt aanmelden voor de workshop. Als er geen datum gepland is, klik dan op de button 'Interessant'. Dan houden we je op de hoogte! Als je vragen hebt over de workshop of over dit onderwerp in het algemeen, verwijzen we je graag naar ons forum!
Meer workshops
Misschien vind je één van de volgende workshops ook interessant?